Van-mark mobile tinsmith machines
Tinsmith brake machine Van Mark is known as mobile tinsmith brakes machine or mobile tinsmith workshop. Tinsmith brakes Van Mark is multi purpose tinsmith machine. The mobility is the most important quality of this brake, which guarantee accurate and quick production of building elements right on the building sites. Traditional tinsmith brakes are mostly masive construction and not allow comfortable transport directly on the building-site.

These modern, non-electric brakes are currently used mainly for realization of prefabricated skinned buildings, heat cladding of panel houses, realization of all types tin roofs, aluminum siding (Northern Europe, USA), classic roofs´ finishing profiles etc. Van-Mark Brakes proved good in production of HVAC profiles and work with varnished/painted sheets as well (e.g. Interior fridge boxes). Van-Mark Brake and its technical finish of bending jaws covered with vinyl strip enables absolutely safe touch with the painted or varnished surface of the bent material. Van-Mark Brakes are also suitable for hot bending of plastic material, e.g. for production of pharmaceutical furniture (Germany). Van-Mark Brakes are also very useful for creating of aluminum profiles.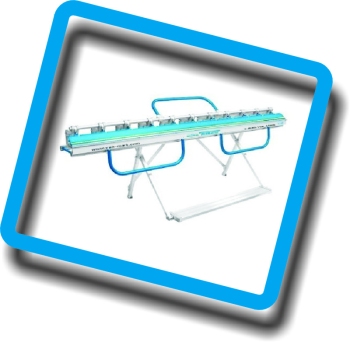 9 main advantages why to invest into Van Mark brakes:
CAM-LOCKING SYSTEM. Locks to the gage of the material.
THROAT DEPTH. Limited depth results in the strongest castings available. Normally, added depth is not re-quired for this type of machine.
ANVIL ACCESSORY TRACKS. Dual tracking system provides superior guidance for accessories.
FULL-LOOP BENDING HANDLES. Provide equal bending from any point along the tool.
DUAL HOLLOW-CORE BASE RAILS. Provide the base support and prevent tool warping.
LOCKING HANDLE. Extends away from the working area and does not interfere with tool operations.
UNITARY PIVOT ARMS. Single die-cast pivot arms are solid and do not flex while applying clamping pressure.
DUAL CARRYING HANDLES. Moving this tool around is easy with built-in carrying handles.
FINE-TUNE ADJUSTMENTS. Though you may never have to, you can fine tune your brake or replace the cam wedges with little difficulty.
Cam-Locking System.
All Van-Mark Brakes work on the same principle and all machines use compatible accessories - without any difference in model series. Particular model series differ in the bending capacity only in different thickness of the bent material. The machine itself – brake – ensures material bending only. Further material processing is possible by using accessories only.
Professional series of Van-Mark brakes – Industrial - are equipped with the stable heavy-duty extruded aluminumXtreme™ shop stand. Unit is fully detachable and collapsible for easy fast setup and transport. Its ergonomic design ensures absolute stability of the machine. This is very advantageous mainly while bending harder material using maximum bending capacity. Maximum bending capacity of this model series is the thickness from 0.8 to 1.1 mm, depending on the kind of material.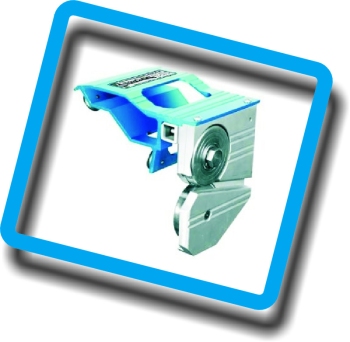 Brakes Van-Mark work with the cutting machine TrimCutter™ for quick clean material cutting right on the brake. The cutter works on the principle of cutting disk. TrimCutter™ provides the opportunity to cut/slit the material locked in brake´s jaws and the cutting/slitting can be performed under any angle. This function ensures clean burr-free edges every time while separating the sheet stock!!! (That is a great advantage over lever shears.)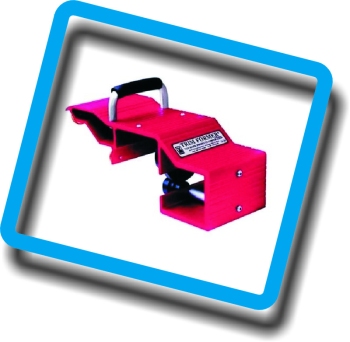 Trim Former allows creation of three kinds of profiles by easily changable sets of profile rollers. Profile is suitable especially for lengthwise strengthnening of material against the bend and in the same time serves as aesthetical element.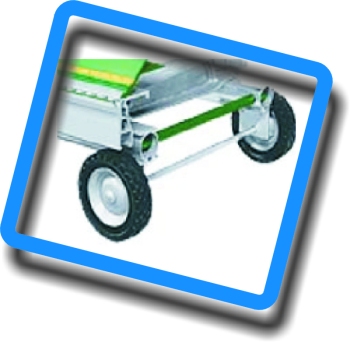 Additional rollers are used for easy manipulation in every terrain.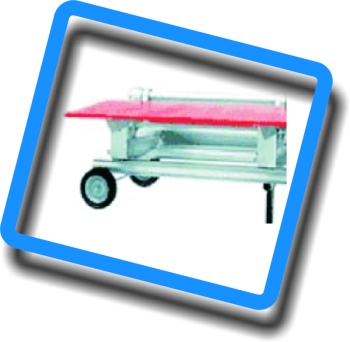 Additional shelf provides widening of working area for putting away of tools or other accessories.
Models of the tinsmith brakes Van-Mark

MARK IV Industrial Trimmaster , professional mobile tinsmith brake
MARK IV – Industrial Trimmaster is professional mobile tinsmith bending machine, which part is modern ergonomic rack Xtreme allowing quick and easy installation of this brake into working level right on the workplace. Tinsmith brake Mark IV Industrial Trimmaster is fully professional multifunctional machine for every usage.
The design of the bending slat Power slot Technology is guarantee of maximum quality of bend and comfort during the bending on machines from this cathegory. Tinsmith brakes Van Mark allows preparation of all kinds of tinsmith elements, such us Windows ledge, against wind laths, lining, valley Etc.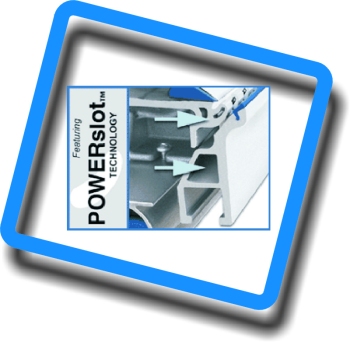 Power slot Technology is technology and construction solution of transfer of Bending power on bended material, which brings a lot of advantage. The main advantage is porter bend, smaller physical power of the workman and better deformation of the material in its bending.
Parameters of tinsmith brakes MARK IV – Industrial Trimmaster
Maximum bending capacity:
Al – 1,2mm, Cu – 0,8mm, TiZn – 1,2mm, FeZn – 0,8mm, SS – 0,7mm
Length of the brakes:
IT 663 - 1,98m, IT863 - 2,59m, IT1063 - 3,2m, IT1463 - 4,4m
Accessories:
Additional rollers, additional shelf, Trim Cutter, Trim Former, set of accessories

Slitter Van-Mark
Signifiant assistant during shaping of material from band, sheets or rolls are slitters. It can be a whole spliting set Industrial Slitter Combo or only the independent cutting part without accessories Slitter Combo. The advantage of these machines is possibility of splliting of the material on any wide of band, to number up to 4 cuts on the width of material. The slitter can also pull rolls in weight to 600 kg without additional equipment.
The cuts are done by disc knifes , where driven shaft is propel by the engine on 220V. Gear of the twisting moment from the engine on the shaft is provided by rubber connector.
Brakes and slitters Van-Mark are machines with long-term tradition. The warranty on Van-Mark machines is 2 years.
Our company ABC-American Bohemian Corporation s.r.o. is exclusive and certificated distributor of these machines for Europe, EU and Middle East.
The goods is possible to order directly on this sites throught contact form or by email on the adress export@abcweb.cz, by phone + 420 219 850 or by fax 420 545 234 443.
Please note that the delivery terms can be in the duration of two months.

Below the Photo Gallery is database of useful links.